I live in a zoo. For the most part this is super cool, but it's in the middle of nowhere and the internet access leaves a bit to be desired. I started using a 3G dongle, but the signal is rubbish and it drops out whenever it rains.
I started looking into ways to boost the signal, discovering that many mobile broadband users in rural Australia use Yagi antennas. These are highly directional and, if used correctly, can pick up signals from towers several kilometres away. I didn't have the tools available to DIY one, so turned to eBay for a sketchy Chinese alternative. What I got was this:
When it eventually arrived, I quickly discovered that it didn't work. At all. I opened up the mysterious grey plastic box that the coax feeds into to find the core soldered to one end of the driven element, the shield soldered to the other, and a little bit of thin coax soldered to both - presumably for some cheap impedance matching between the cable and antenna. Whatever it was doing, it wasn't doing it very well. I tried replacing it with a half-wave coax balun as detailed here (original link, photos lost to the mists of time):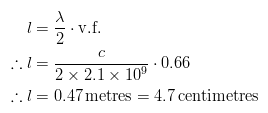 I could now pick up signal, but it wasn't any better than just hanging the dongle out the window. I don't know if it was the fact that the elements were just crimped on, or that the spacing between them hadn't been measured at all, but the speeds I got with the antenna connected were somehow worse.
So I went back to the dongle. I guess it's not bad if you position it right (duct taped to the window with a sieve over it, apparently).
Thing is, I'm moving into a house (also in the zoo) soon, which is slightly out of Three's range - and in any case, the 10GB/month allowance is nowhere near enough for 4 people! My plan is to borrow wifi from one of the hotspots dotted about, which will of course require another high-gain antenna. I was a bit more careful in my search this time round, so I'm sharing my findings in case anybody else has the same issue.
So we've already established that any antenna with the mysterious grey plastic box is likely to be worthless. I had a look around, and well-reviewed antennas all seem to have a solid bit of aluminium at their feedpoint.
Similarly, antennas with the elements riveted on are better than those which are just crimped. I wasn't entirely sure about this since DealExtreme has been sending out both versions (reviews are a bit mixed, but I'm not sure who's had what), but since crimping seems to be a cost-saving measure, I'd go for rivets wherever possible.
You can split those with an aluminium feed into 2 groups: those with heatshrink over the bottom of the driven element; and those without. This guy thinks the heatshrink is where the feed's taking place, and it's only the cheaper antennas (though we're only talking a couple of pounds difference here) that don't have it. Again, something to look out for.
Of the antennas with an aluminium feed, riveted elements and heatshrink over the driven element, there seem to be two major models made by two companies: AMY and TDJ. This guy sells antennas in Malaysia (also fairly spotty coverage) and says that the AMY brand is better, plus he gives a few ways of differentiating between them:
A couple of extra things to look out for:
The coax cable should be as short as possible - ideally no more than a metre. At 2.4GHz and assuming RG58 cable, that results in about 0.9dB of signal loss. USB2 allows for a cable length of 5 metres and you can extend this with powered hubs, so put your dongle close to the antenna and run it back to your computer that way (or use a router with the yagi to pick up wifi and connect devices up by ethernet).

For higher gain antennas, an adjustable mount that lets you tilt it up and down is ideal. The higher the gain, the narrower the beam pattern is - so it'll receive over a smaller area. AMY antennas don't necessarily come with one as standard!
So, here's what the perfect antenna should look like: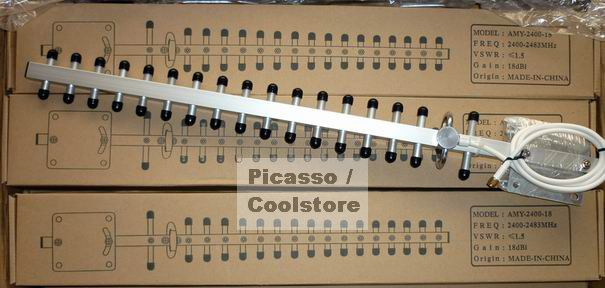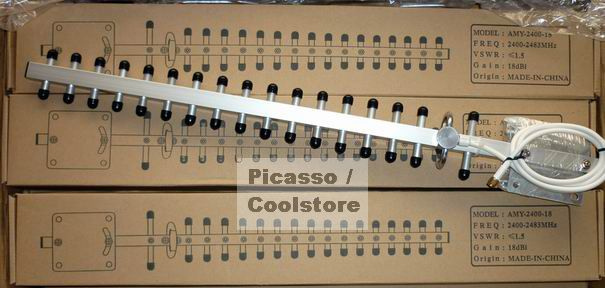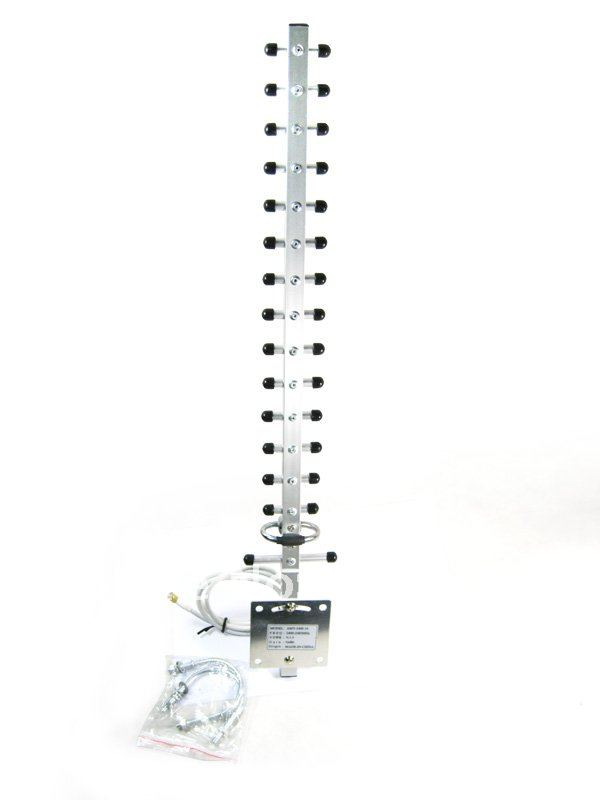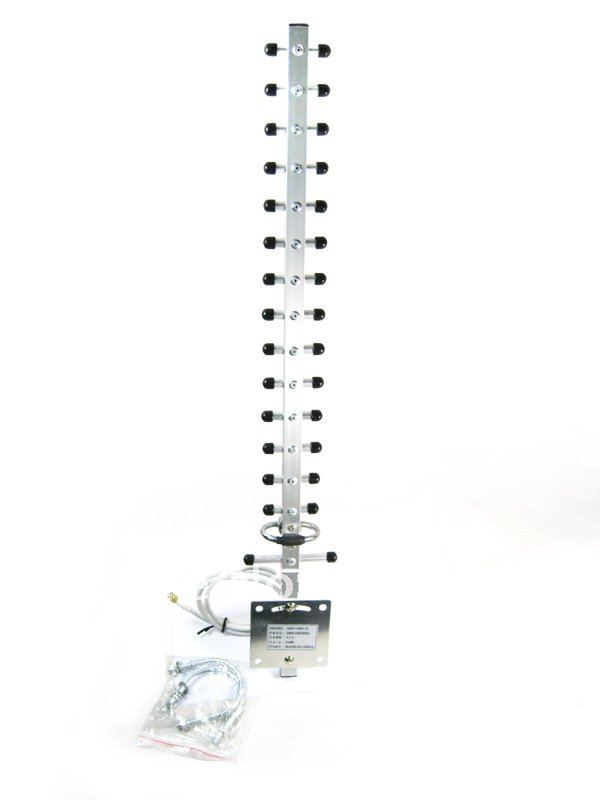 Note that the elements don't necessarily have to change in length down the antenna - having them all the same length results in slightly higher gain, but at the expense of reduced frequency range. Conveniently enough I was able to track down the original manufacturer of AMY antennas - Shenzhen Ameison Communication Equipment Co., Ltd. They sell two wifi yagis, an 18dBi version with elements of different lengths, and a 16dBi version with elements of the same length. They only sell one 3G yagi, which has elements of different lengths. If you see anything different elsewhere, it's probably not legit! Unfortunately they only sell in quantities of 50 or above, so you're limited to one of the many thousands of resellers on eBay.
Of course, as always, you might not receive the exact item that you paid for. The majority of the Chinese eBay electronics sellers don't keep stock on hand - when you order, they'll run out to the markets of Shenzhen, buy the item and ship it off. So even though the picture in the auction might clearly be of a high-quality antenna, you could still end up with a rubbish one! On the upside, good feedback is essential to them, and so customer service tends to be decent (if a little slow). When I've received counterfeit items in the past, I've been offered refunds and reships without having to send the originals back. Good luck!
Update: I finally received my new antenna, and it does seem to be a legit AMY one. More importantly, it works perfectly!
Note: Mobile masts and wifi routers often have vertically polarised antennas, so you'll want to mount yours with the elements vertical too. There's a theoretical loss in signal of around 20dB if you're 90 degrees out, so try the other way if it's not working!